Offender Population & Socially Disadvantaged Skills Training with Western Judicial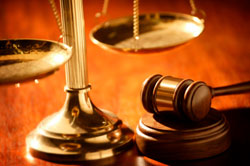 Western Judicial Services' mission is to afford the offender population and the socially disadvantaged an opportunity to acquire the skills necessary to function in mainstream society, by providing therapeutic programming through our 4 divisions:
Training Division
Materials Division
Computerized Assessments
Program Division


Our Company
Western Judicial Services has grown into a company that offers programs for offenders and courts in many jurisdictions, involvement from the time of the initial court appearance to the completion of the client's probation. Over 70,000 offenders have been provided services over the years by WJS. The wide array of services presently offered includes the many and varied programs listed on this site.
Our History
1989: Western Judicial Services opened in Phoenix, Arizona, in response to the lack of quality services available to the misdemeanant offender. The company began providing educational and counseling programs, with Life Skills Programs and DUI schools the classes first offered.
1994: The Tampa Office began serving Tampa and the surrounding communities of New Port Richey and Dade City, Florida, specifically adding an expanded Anger Management for adult and teens to its list of services. They provide a domestic violence program in the Hillsborough County Jail.
1995: Western Judicial Services strengthened its impact in the state of Florida by opening offices in Tavares and Ocala. New programs included outpatient substance abuse treatment, providing services to the Marion County Drug Court, and Florida Department of Corrections.

1996: Western Judicial Services developed its training division offering training programs to mental health and criminal justice professionals in a wide range of topics.
1996: Developed the Materials Division and the Personality Adjustment Index behavioral assessment
2000: Western Judicial Services grew by 2 more offices: Melbourne, and Cocoa, Florida. The offices provide programs for substance abuse, domestic violence, anger management, life skills, and other programs. The Materials Division and the Training Division operates out of the Cocoa office.